About Us
What does Angara mean?
Angara is a word in ancient Sanskrit that means "the fire within." It is with this Angara that the Earth has created our magnificent gemstones.
The Angara Story
Our family has been in the fine gemstone business for generations and has deep roots in gemstone cutting, polishing and design. We specialize in Sapphires, Rubies, Emeralds, Tanzanites, Diamonds and other precious gemstones. While we have primarily catered to larger retailers around the world, in 2005 we decided to bring our gemstones and gemstone jewelry directly to the public.
We're honored that Forbes, Crain's, Women's Wear Daily, Daily Candy, Harvard Business Review and the others have written about our success, but it's the thousands of you - our cherished customers - who email and call every month to tell us about how our jewelry has made your precious moments even more special, that we're most proud of. We know that we are here only because of you, and will do whatever it takes to exceed your expectations. It is an honor for us to be a part of the special moments of your life, now and in generations to come.
The Service Team
In order to provide the best service possible to our customers, we have put together a stellar team of dedicated experts and innovators who are focused on one thing: Helping you to find the perfect piece of jewelry in a simple and easy to understand way. Though it might sound cliché, providing excellent customer service is vital to the work we do. We hope that you won't hesitate to contact us with any questions.
Angara's Founder
Prior to founding Angara, Ankur Daga was involved in a family business that sells fine diamonds and gemstones all over the world. He was also previously a consultant with McKinsey & Company in New York. Ankur holds an MBA from the Harvard Business School and a BS from the Wharton School, University of Pennsylvania. He is most fond of fine Colombian emeralds and fine Ceylon sapphires.
Angara In The Press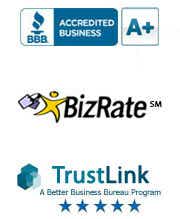 Careers
Build a brilliant career at Angara. We offer a creative and challenging work environment with a wide range of growth opportunities, and we are always looking for talented and hardworking individuals to join us. If you want to be a part of our exciting team, email your resume to careers@angara.com.