Mothers Day Gifts Ideas
---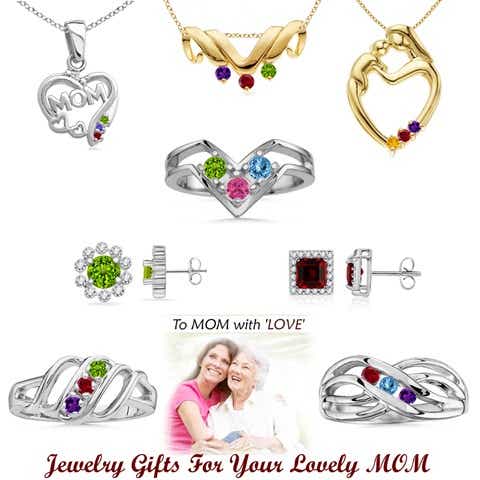 Showing your mother appreciation should not be limited to Mother's Day. Mother's Day does give us an extra reason to show our gratefulness. Celebrate the everlasting bond with you and your mother (or guardian). Consider what she truly desires and surprise her with the gift of love. Your gift does not have to be the most expensive as it's the gesture and thought that count most. Here are some ideas to get you started and thinking:
Handmade gifts are the best because they show how much energy, effort, love and thought you put into your gift. These can bring out your creativeness and her priceless happiness. Loving gifts can be as simple as photos, poems, personalized candles, or self-embroidered and painted objects. A personally composed handwritten letter or a poem would touch her heart and provide her warmth in years to come. Small personal touches to any gift can make a significant difference.
If she is a fan of food, you could make her a special dish, or if you know you are not a chef, then take her out to lunch. More than the lunch, your treat will create a lifetime of memory. As you've grown and become independent, spending time with her will make your bond strong again. If by chance, you cannot make the trip, gift vouchers for luxury spas will do wonders.
Get creative, plant a tree with her if you have a spot in mind. The plant doesn't have to be in your own backyard. Flowers always cheer one up, and make classic gifts for all occasions. Combine them with her favorite chocolates, and you just might have the
perfect gift
.
Accessories are another option to consider, including shoes, bags and watches, anything to put a smile on her face. If money is not an issue, or you can manage a little extra, give her a gift that she yearns for. It could be an expensive perfume, or a gift that'll last a lifetime, jewelry. Mother's rings are a fabulous idea, and if you have siblings, you can always split the cost. You can create a gemstone ring that has her favorite gemstones, one for each child. Gemstones with diamonds are quite popular and stunning.
You may like also to read: