Promise Rings Buying Guide
---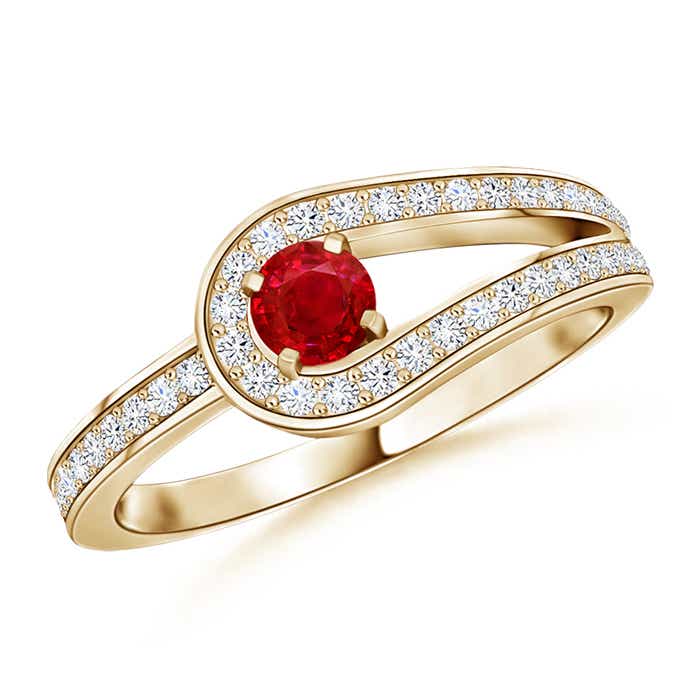 Love and commitment can be symbolized in many ways. These emotions have different meanings in different contexts and cultures. An engagement ring strictly signifies the commitment of getting married in the future. On the other hand, a promise ring is a simple gesture between two people in love, expressing their commitment. Gifting a promise ring is not a new concept, but we have seen an increase in the younger generation wearing them.
The reason why promise rings became so popular is because there are many ways to show your commitment. For example, couples can give promise rings to each other to show their abstinence, or their intention of getting engaged in the future. A person can wear a promise ring to remain chaste or to show faith in a specific religion or saint.
Pre-engagement commitment is the time when a couple decides to marry in future, but is not ready to take that big of a step. By exchanging promise rings, they commit to getting engaged in near future when the time is right. In such cases, the promise ring is worn on the ring finger, which will eventually be replaced by an engagement ring. However, if a couple is not in a relationship, they can wear their promise rings on any finger. Along the same lines, purity promise rings are given when a person decides to remain abstain from a type of temptation or bad habit.
Friendship is another great reason to exchange promise rings. In the situation, rings can be exchanged between friends with a promise of being with or there for each other forever. The rings serve as reminders that both friends will support each other in times of need. These rings are given during schooling years or at the time of relocation as a reminder to say in contact.
The design and style of these rings vary based on the occasion, personality and preference. Generally promise rings are simple bands. However, with the change of time, they are becoming more fashionable and elaborate. Introduction of colored gemstones within
promise rings
have increased their value and made them more symbolic and luxurious.
You may like also to read: