St. Patrick's Day Gift Ideas
---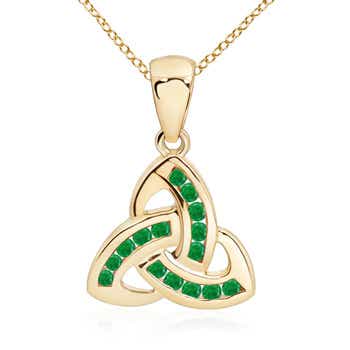 St. Patrick's Day is celebrated worldwide, but its world famous where it originated, Ireland. In Ireland, St. Patrick's Day is more of a religious holiday like Christmas. Many Irish begin the holiday by going to mass and offering prayers for the Saints and missionaries around the world. After ceremonies, the Irish visit their villages, where they watch the annual St. Patrick's Day Parade. This is where the festivities start. With grand parades, community feasts, and charity shows, St. Patrick's Day is celebrated with great pride. You may be surprise to find, the shamrocks and green beer are primarily reserved for tourists. In fact, the day has turned out to be a major tourist attraction.
In the USA, early Irish immigrants such as the English, Dutch, German, French and others brought their traditions. However, it was not until 1737 that the Irish colonists celebrated the holiday as what it is known today. Americans celebrate the holiday by wearing green clothing regardless of their ethnic background. Traditionally, those who are caught not wearing green are pinched. In the United States, many Americans go farther than just wearing the color green. People host dinner parties featuring all green foods and green themed decorations.
St. Patrick's Day Celebration
For the Irish at heart,
gifts
are a celebration of their heritage. Besides, who does not enjoy receiving gifts?
Here are a few ideas to help you get the holiday started with loved ones:
1. Celtic Jewelry: Especially a beautiful Celtic cross is a must have for every Irish female.
2. Green Beer: This American tradition should never be underestimated for the Irish at heart
3. Scented Soaps: Luxury handmade soaps with perfumes like moss, lavender and rose damask are ideal.
4. Shamrocks: Purchasing a shamrock is said to bring you good fortune and luck.
5. Meade: Known as the Irish aphrodisiac, the Bunratty Winery located in County Clare, Ireland sells them online.
6. Sponsor a trip to the emerald island with a visit to the Blarney Castle.
You may like also to read: